Public Lecture 12/4: What Is the Value of the Humanities? How We Read (and Write) Today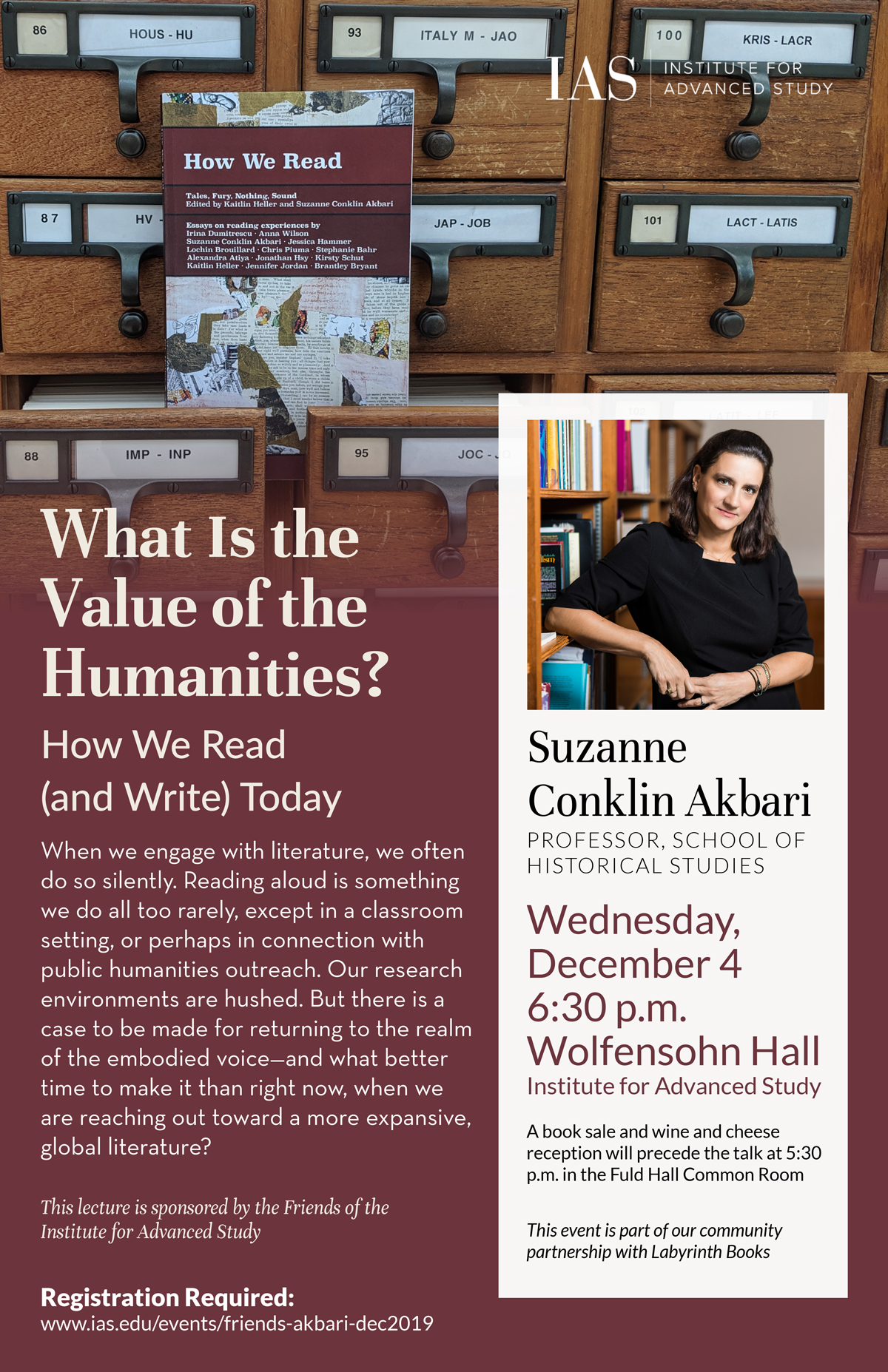 When we engage with literature, we often do so silently. Reading aloud is something we do all too rarely, except in a classroom setting, or perhaps in connection with public humanities outreach. Our research environments are hushed. But there is a case to be made for returning to the realm of the embodied voice—and what better time to make it than right now, when we are reaching out toward a more expansive, global literature?
The talk will be streamed live.
Date & Time
December 04, 2019 | 6:30pm
Location
Wolfensohn Hall
Categories