eduroam Installation Guide for Android
eduroam Installation Guide for Android 4.4 (KitKat) or later
If you're running Android 4.4 (KitKat), 5.0 (Lollipop) or 6.0 (Marshmallow) you can have your device automatically configured with all the correct settings by following these instructions.
From the Google Play Store download and install the eduroam CAT app on your Android device. If you have already previously tried to set up your eduroam connection on this device the app will tell you what settings you currently are missing. To setup eduroam you will need to install the IAS profile from the cat.eduroam.org.
Once the app is opened, it will search for eduroam profiles near you. If you are in Princeton, two will appear. Select "Institute for Advanced Study". If you are not near Princeton or if you have location turned off, the profile will need to be downloaded from cat.eduroam.org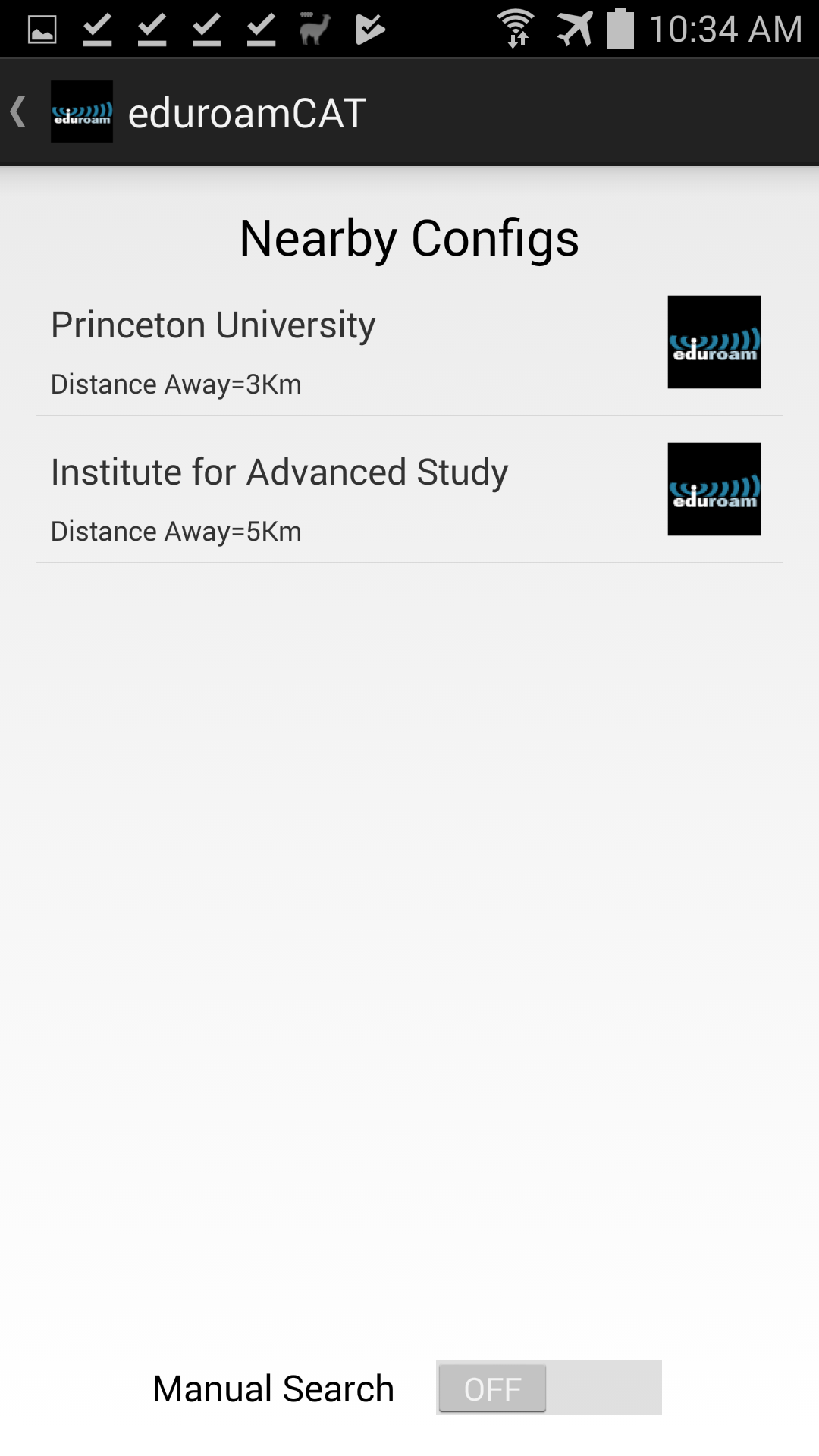 Click the "Install" button to install the Configuration File.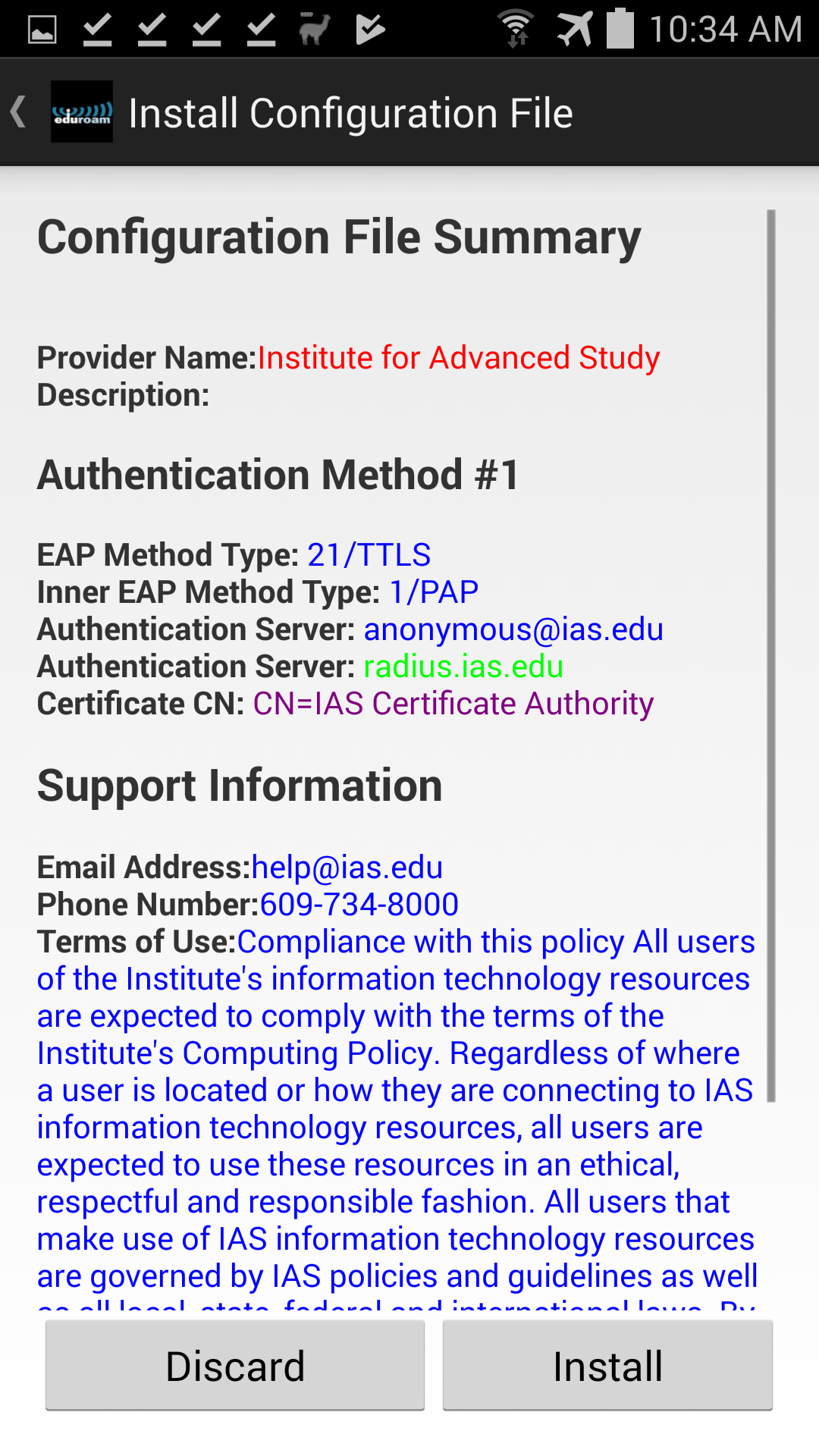 Click the "Yes" button to install the profile.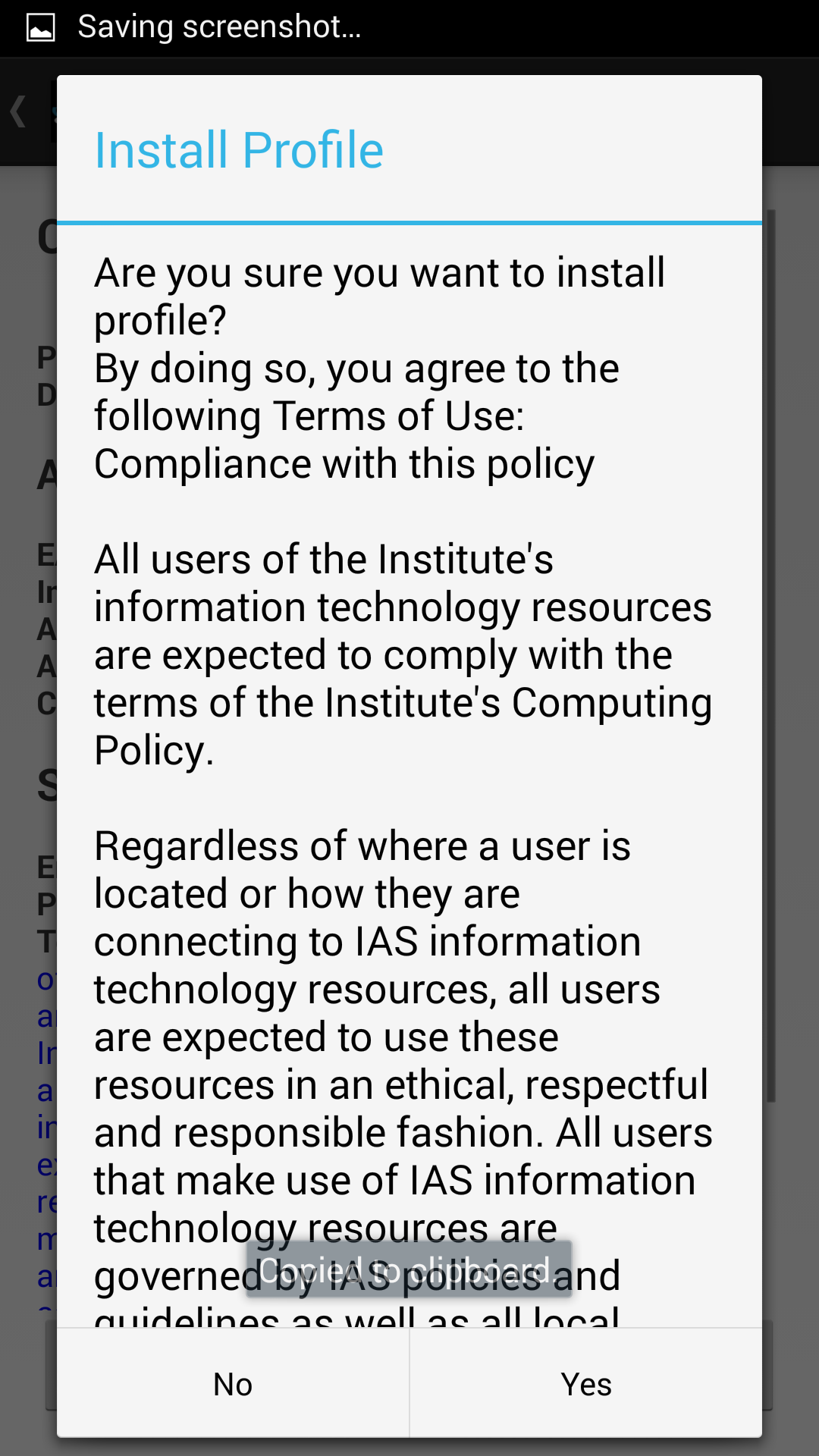 Enter your IAS email credentials (example, user@ias.edu) in the labeled boxes and then click the "Install" button.
After the login has been verified, the device will automatically move to SSID = eduroam.
How to remove an eduroam profile
In the CAT app, find the eduroam profile and click the "Remove" button.