To configure Duo Security, start by logging into UpdateMe (https://updateme.ias.edu), then click on "Configure" in the Multi-Factor Authentication box: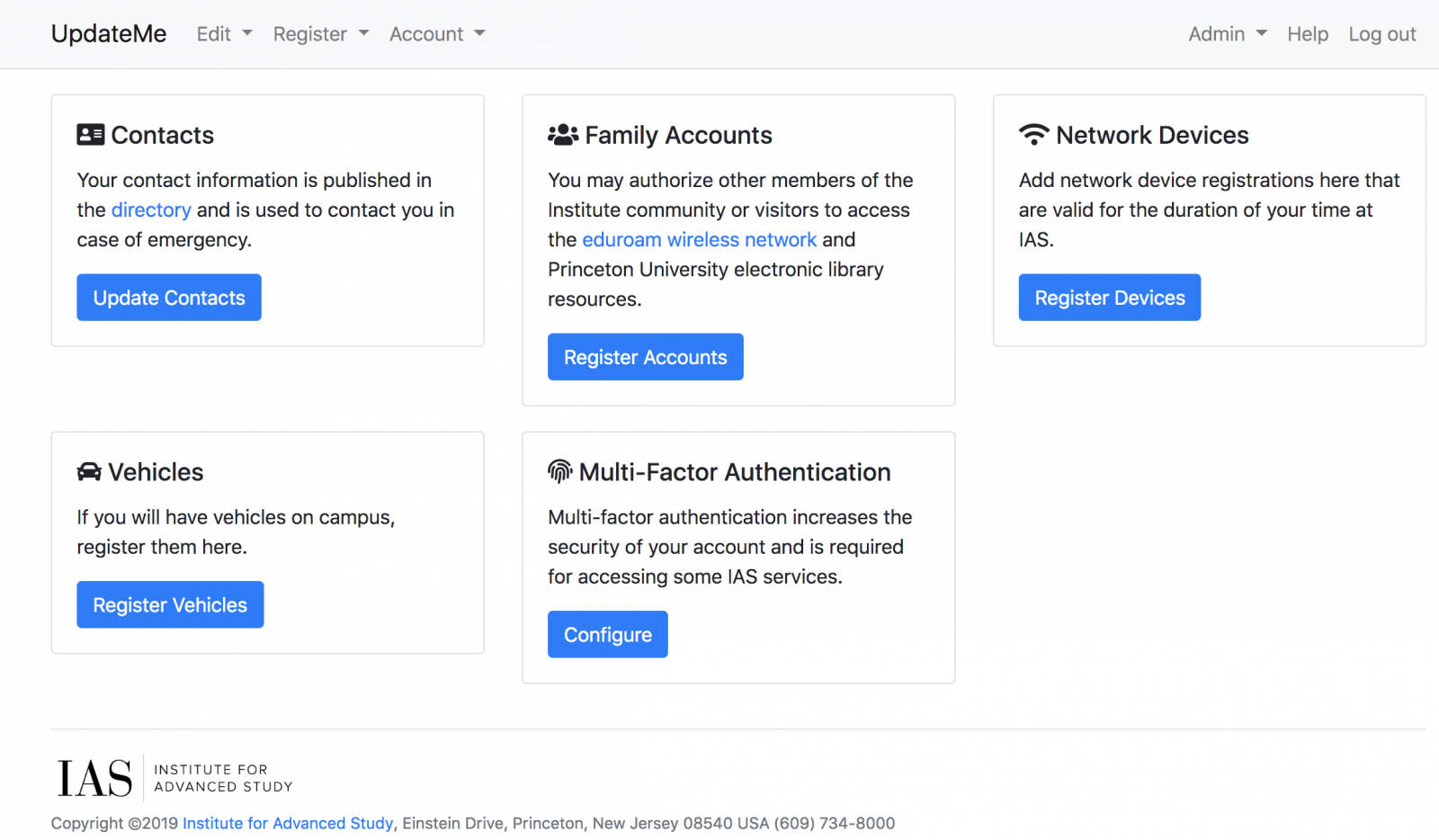 In the resulting screen, click on "Start setup":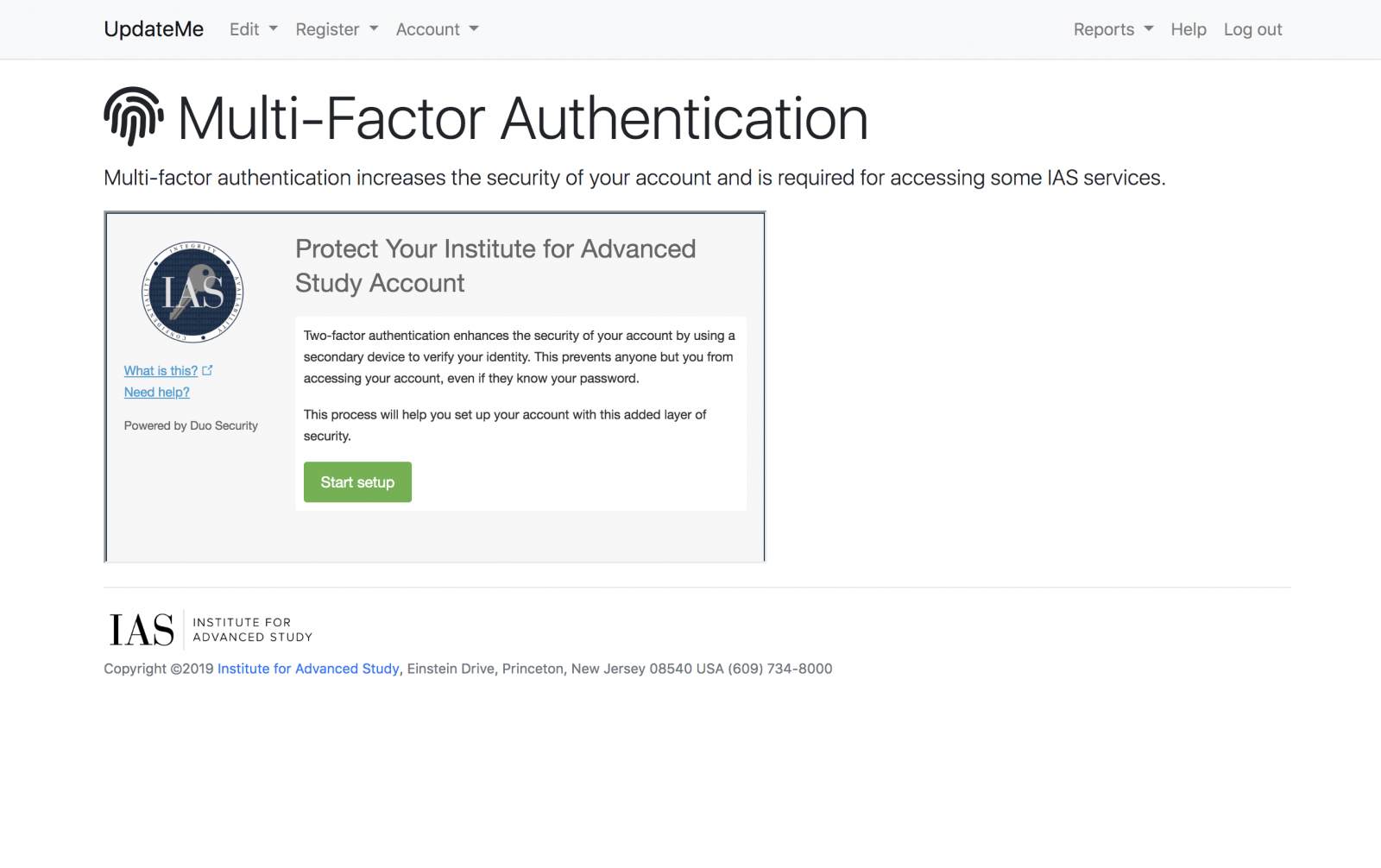 In the following steps you will be asked for type of device (mobile phone), your phone number, and the type of phone: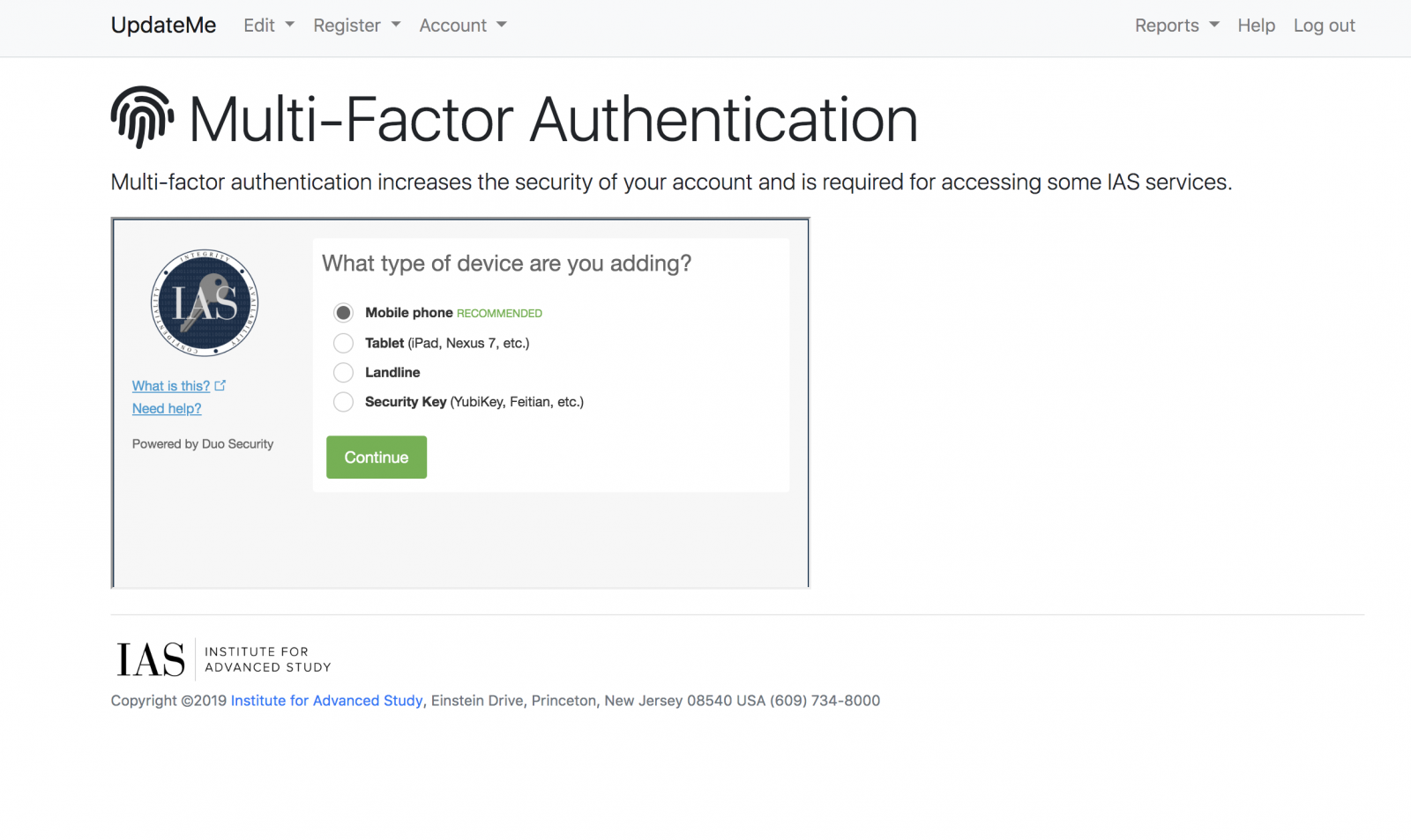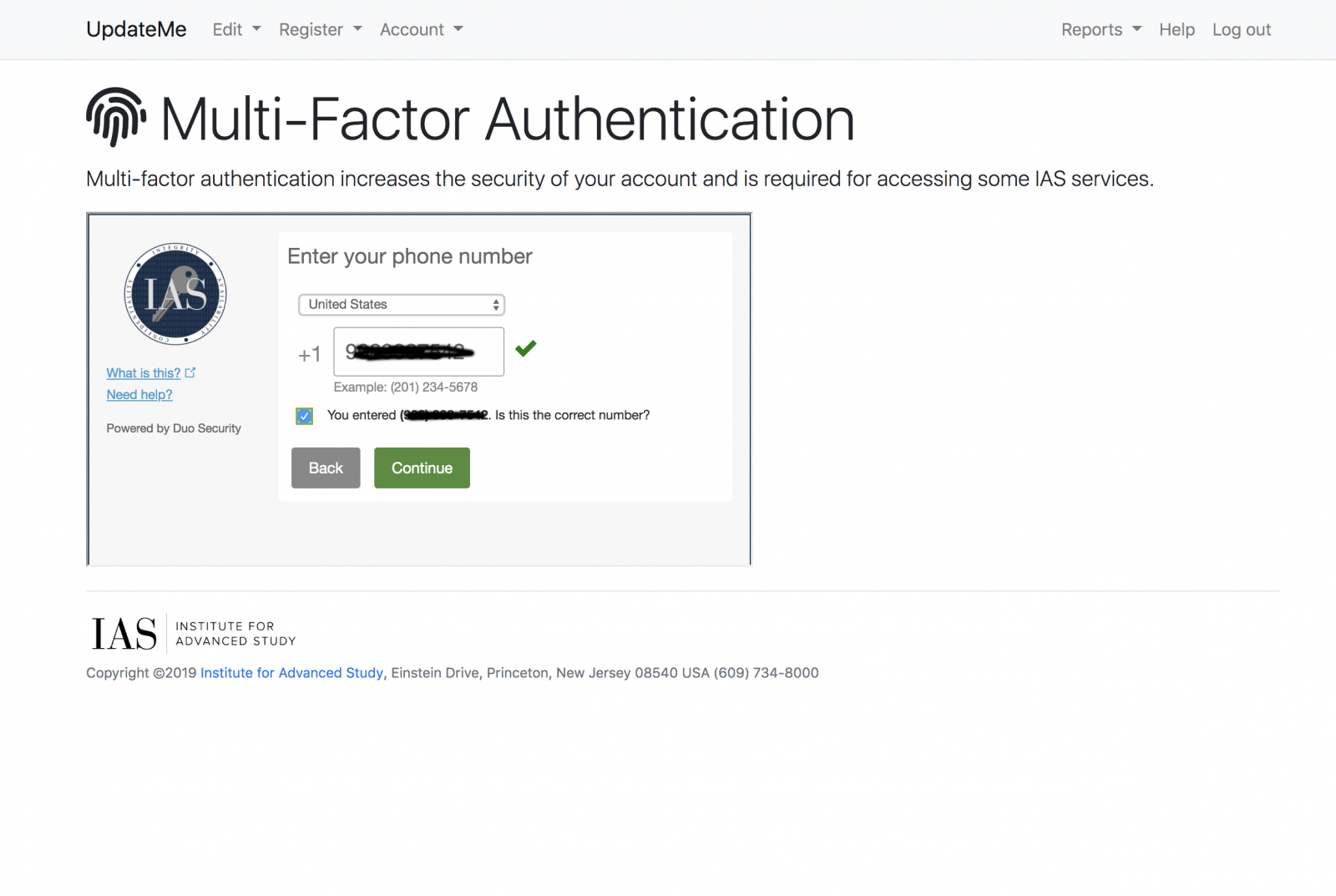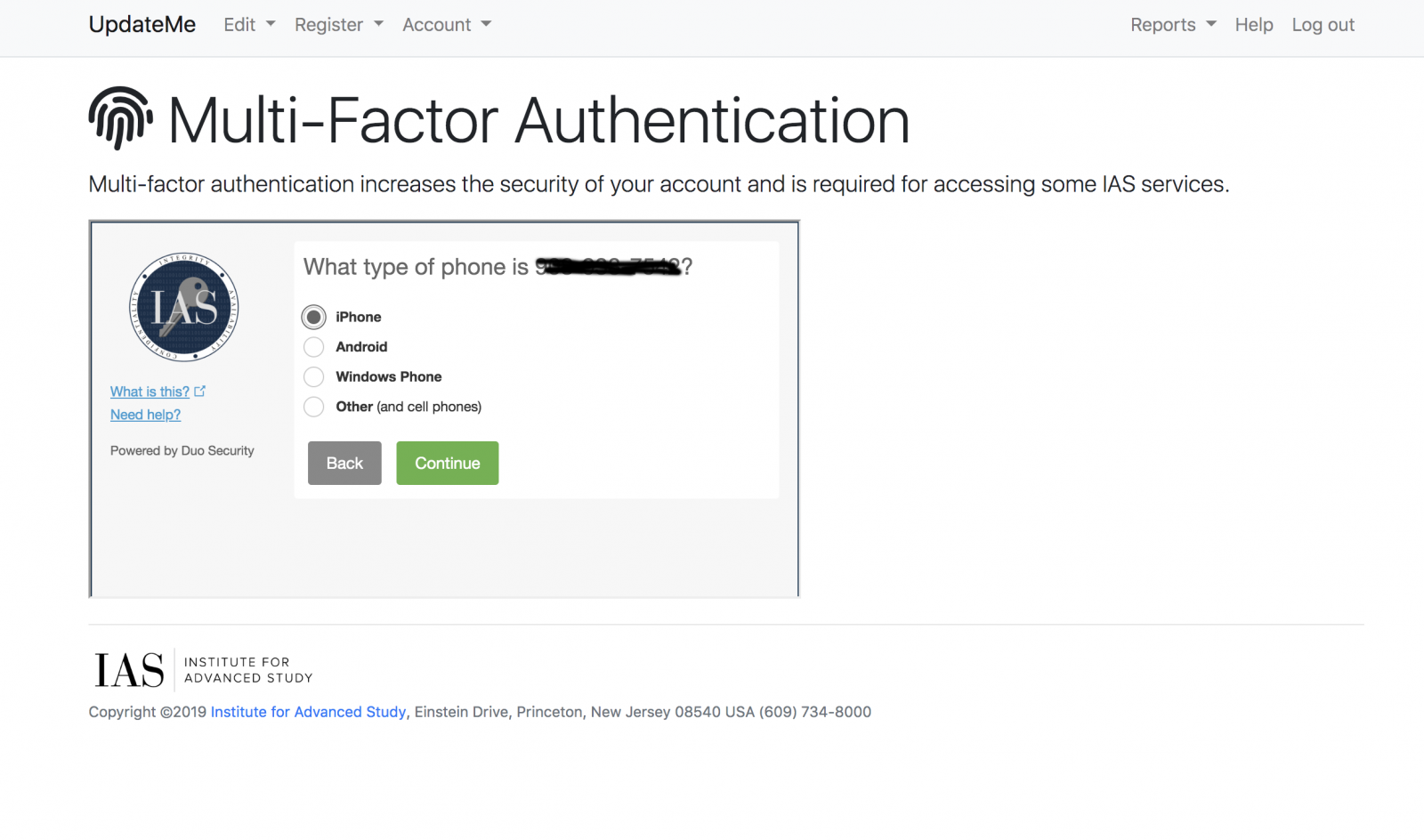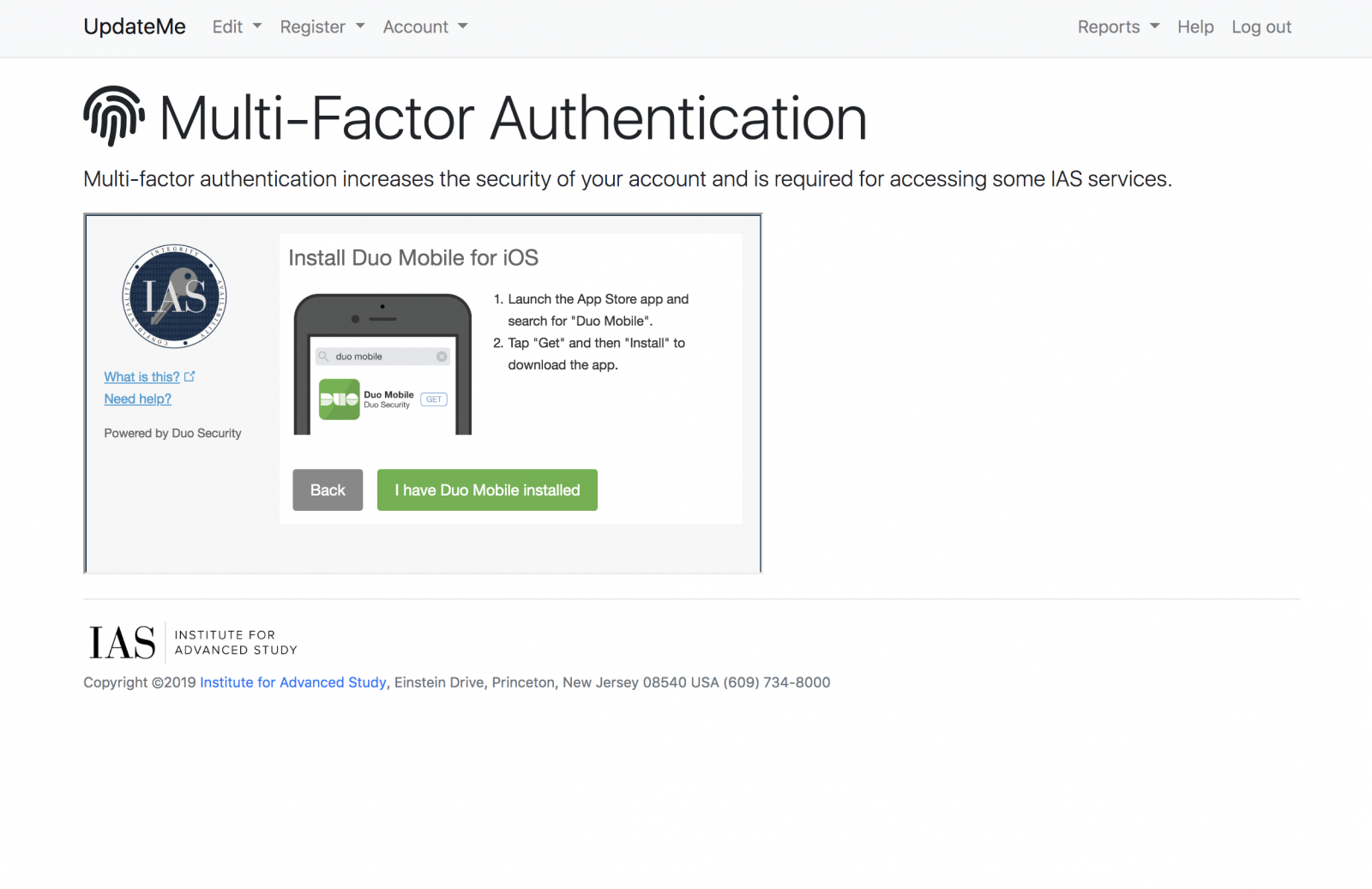 When the above screen is displayed, you need to go to your phone and download and install the Duo Mobile app from either the App Store or Google Play, depending on type of phone. The following illustrates the procedure for an iPhone; for Android it will be similar.
After installing the Duo Mobile app on your phone, click on ADD ACCOUNT:
Allow Duo Mobile access to the camera by clicking OK:
Now go back to UpdateMe and click "I Have Duo Mobile Installed":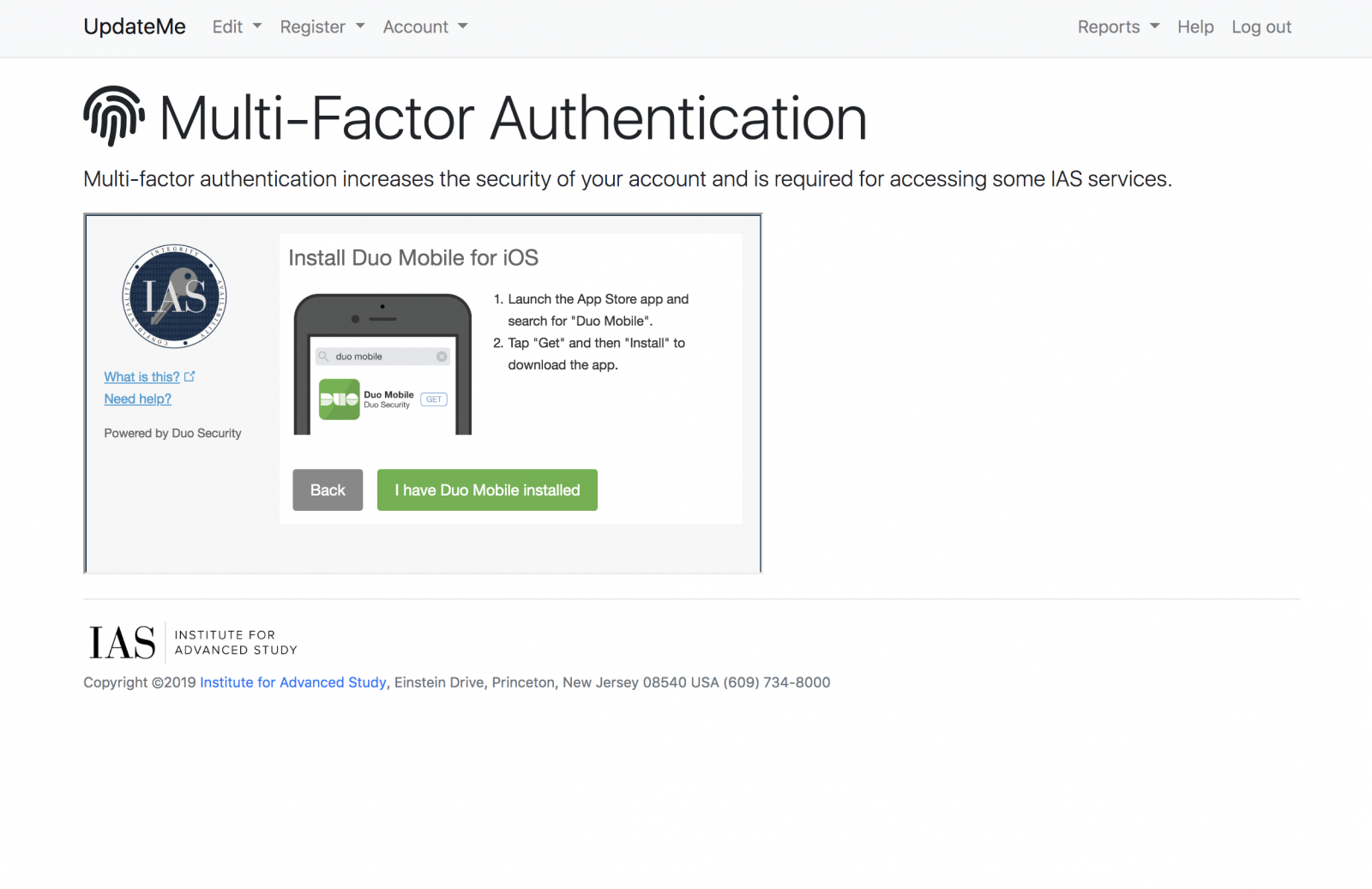 This results in a QR code being displayed which you will scan with your phone (the camera is already open from the previous step). Once scanned the page will look like this: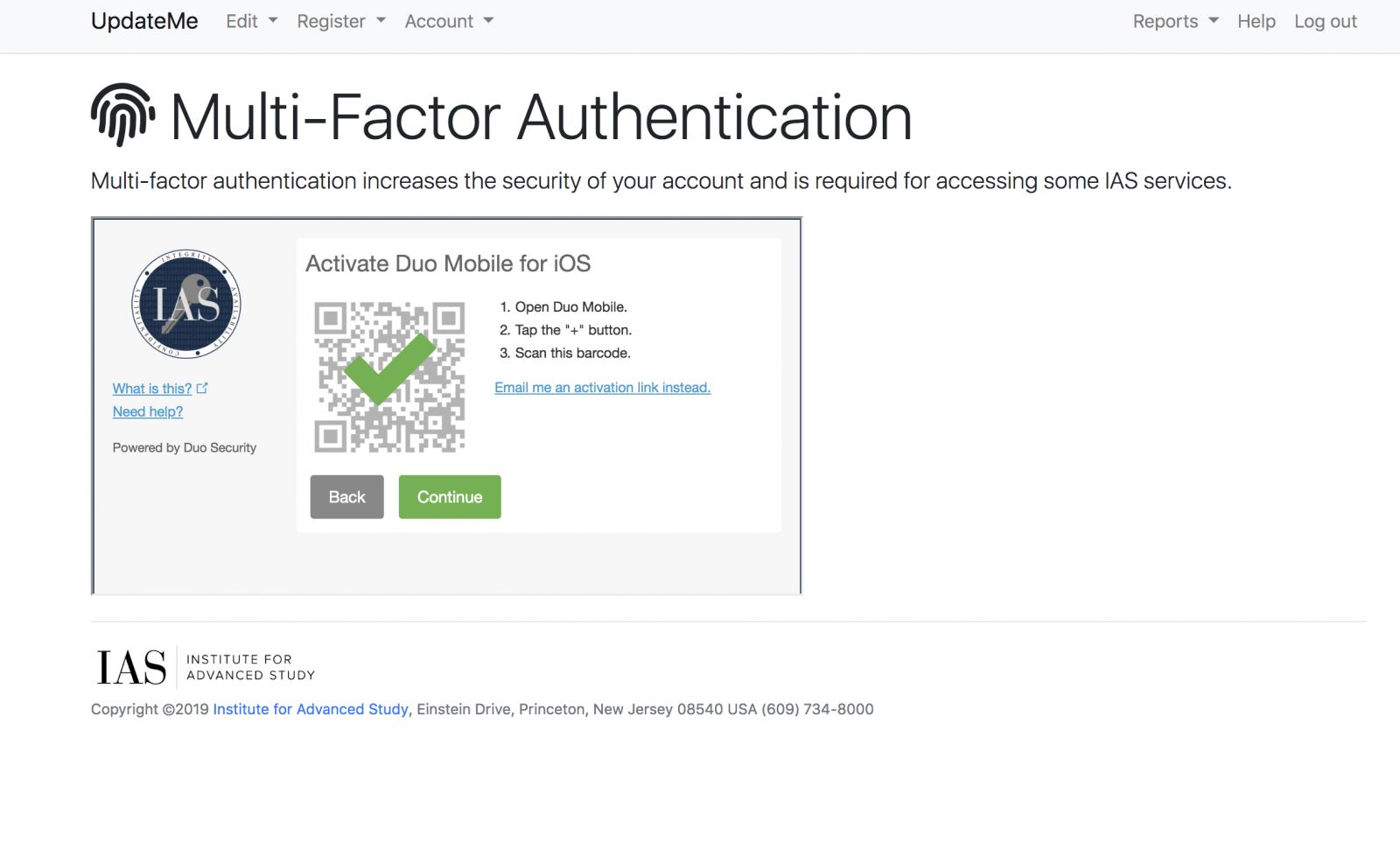 Click "Continue" and enrollment is now complete: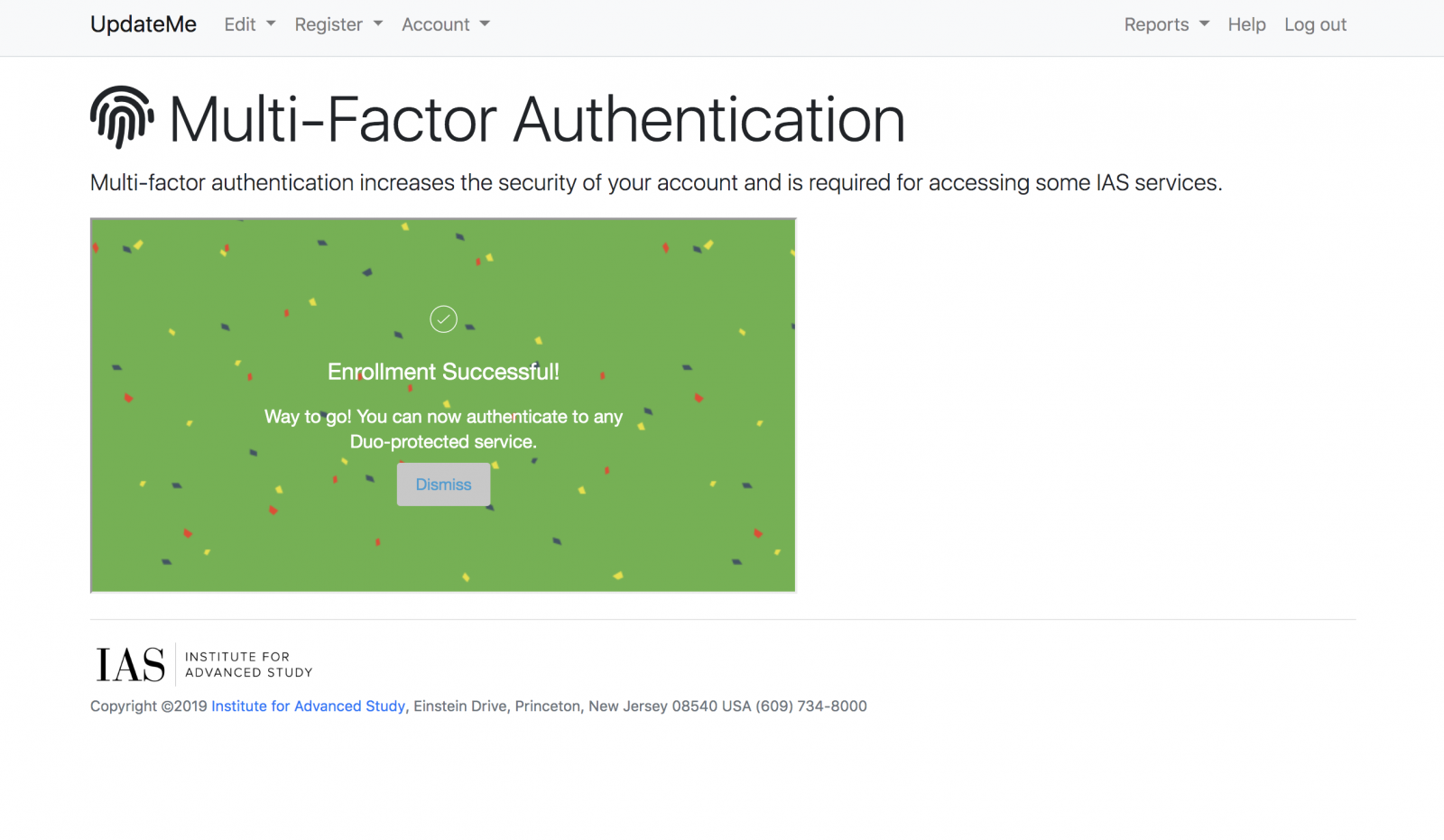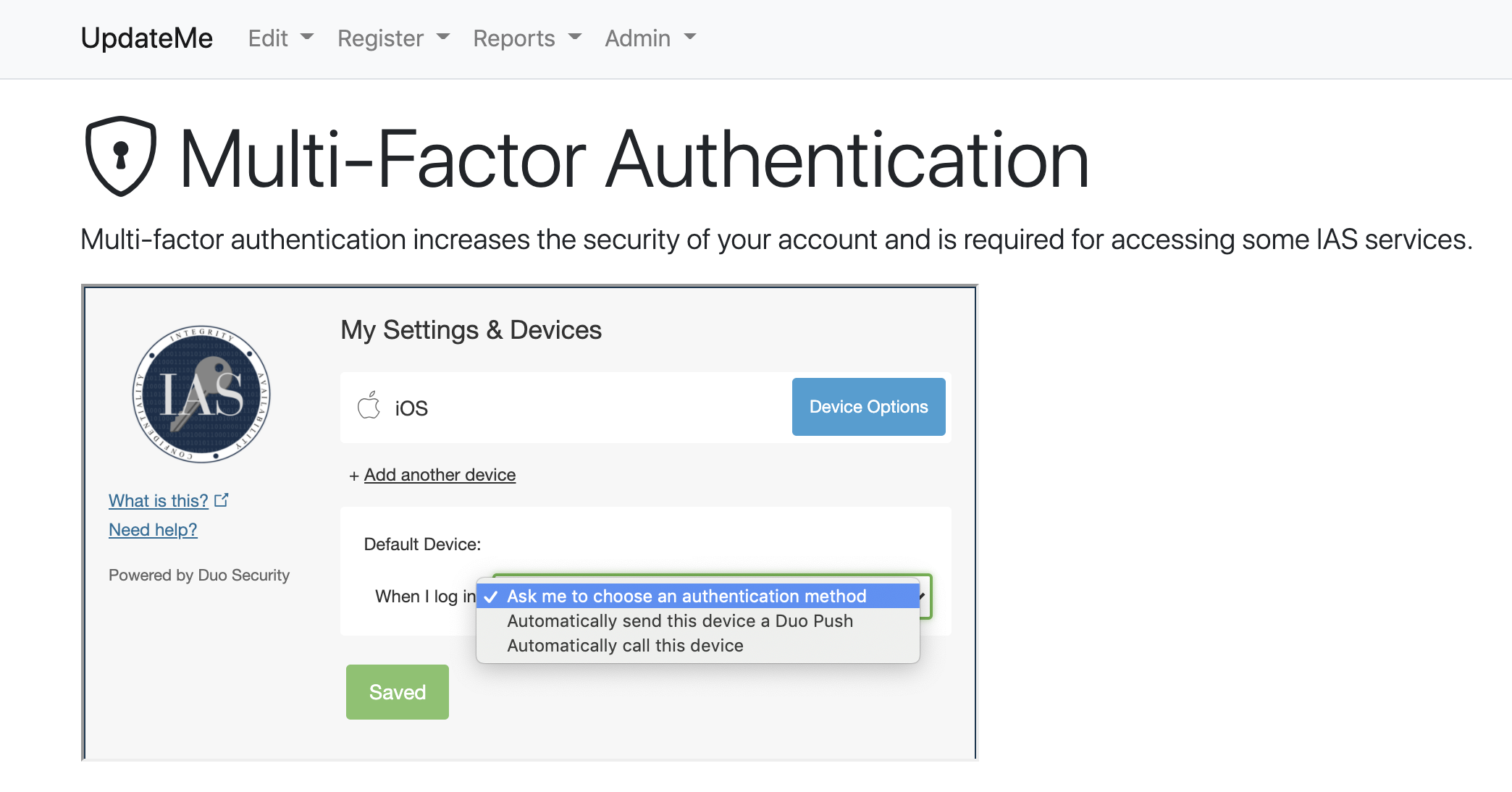 For the When I login in options, the default is Ask me to choose an authentication method. Selecting this means you will need to initiate the authentication prompt when you log in (e.g., click Send me a Push or Enter a Passcode). The other options are Automatically send this device a Duo Push or Automatically call this device. Choosing any of these other two options will prevent you from entering a passcode.
The configuration of the phone is now complete: