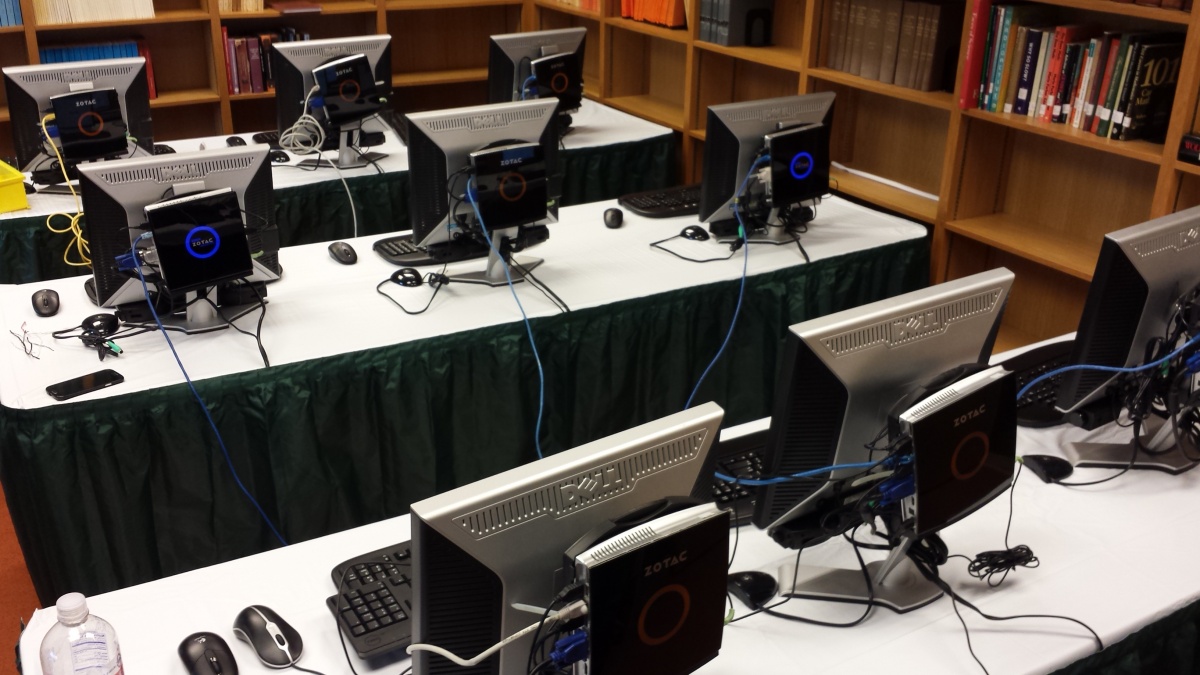 Technology Overview
All participants of the Women and Mathematics program are encouraged to use their wireless devices on one of two wireless networks - IAS-Conference and eduroam - while on the IAS campus.
IAS-Conference - access to this wireless network requires registering your device on that wireless network. This is achieved by selecting IAS-Conference as your wireless network and then launching your preferred web browser to complete the registration process.
eduroam - For those program attendees affiliated with colleges or universities that support eduroam authentication, simply select the eduroam wireless network and then launch your preferred web browser. No further steps are required.
By connecting to one of the Institute's wireless networks, you are agreeing to abide by the Institute's Computing Policies and Guidelines.
Once connected to one of our wireless networks, program attendees will be able to print to any of the printers in Simonyi Hall. Please see our printer configuration page for instruction on how to install one of our network printers on your wireless device.
If you run into any difficulties with connecting your wireless device to our wireless networks or network printers, please stop by the School of Math Computing Group offices located in Simonyi Hall 002, 003 and 024.