Upcoming changes to support Duo Multi-Factor Authentication in web based login screens for IAS
In the upcoming months IAS will be making a change to the login process for our web based applications by adding support for Duo Multi-Factor Authentication (MFA). This is the same technology that we currently use for our remote access system, OpenVPN. This move will change the look of the login screen, which we explain below.
May 2020
Old: Central Authentication Service (CAS)
CAS has been in use for many years at the IAS and has a simple login screen that looks like this.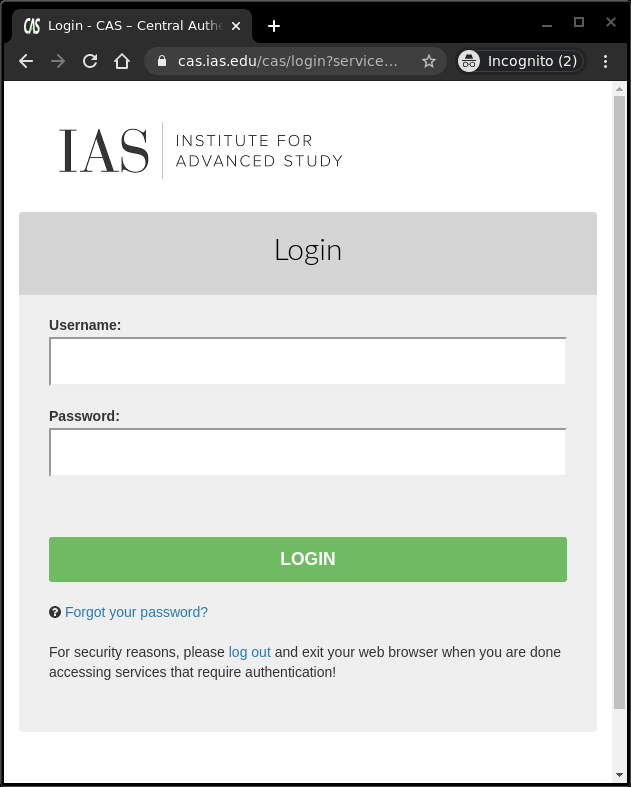 NEW: Duo Access Gateway (DAG)
Duo Access Gateway (DAG) allows us to easily use Multi-Factor Authentication (MFA) and simplifies our backend systems. You have seen this interface when you set up your MFA device for OpenVPN, and it looks like this.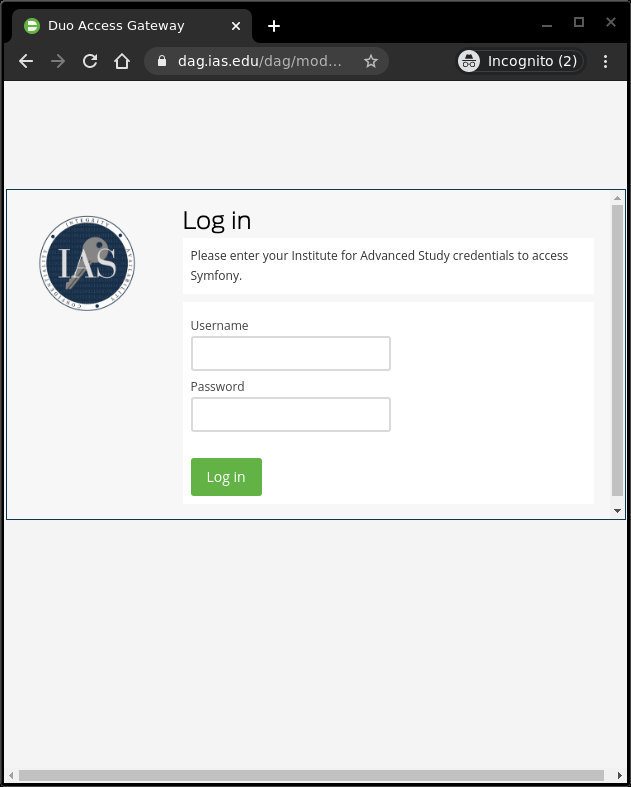 If MFA is required, you'll see the following screen after logging in.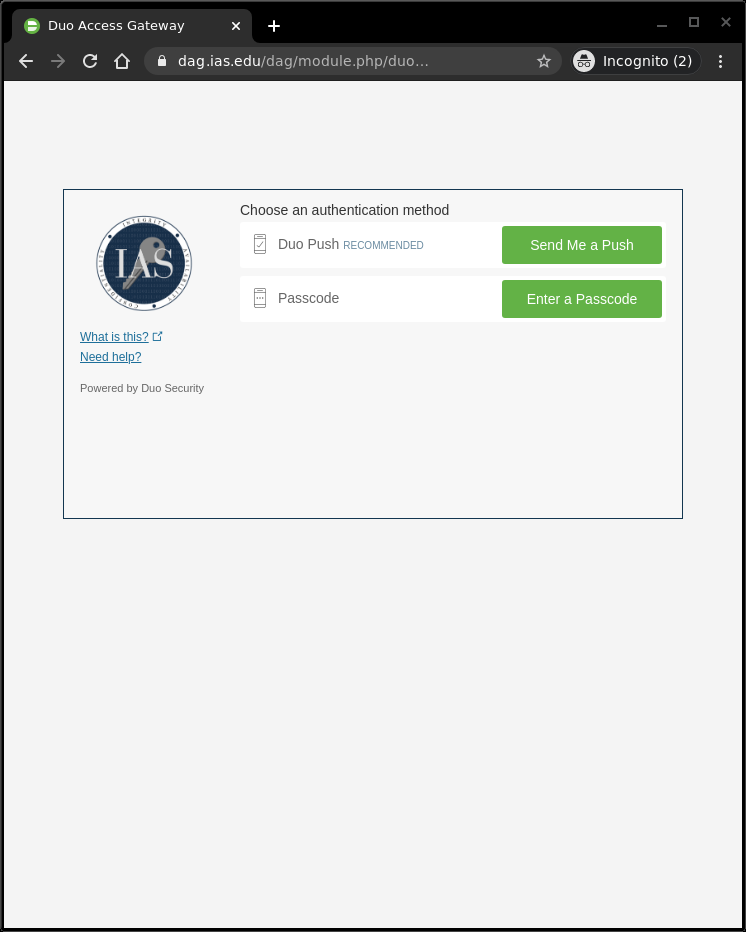 How does this affect me?
Be wary of copycats trying to make login screens that look like ours. You'll notice that the location bar at the top of both contain the following addresses followed by a forward slash.
cas.ias.edu/
dag.ias.edu/
If you see any other address in the location bar, and the login looks like one of the ones above, it might be a scam. Please contact your IT Helpdesk to determine if it is safe to proceed.
If you want more information on Duo's Multi-Factor Authentication system at the IAS, please visit our Frequently Asked Questions.
Thanks,
Brian