A Celebration of the Life and Work of Armand Borel
A Celebration of the Life and Work of Armand Borel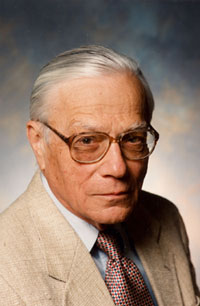 Location
Wolfensohn Hall
Institute for Advanced Study
Einstein Drive
Princeton, New Jersey
Agenda
In order to attend the dinner on November 14, 2003, a reservation and check or money order for
$50.00 (per person) must be received by the School no later than Wednesday, November 6.
Please make the check out to the Institute for Advanced Study and send to:
Attn: Michelle Huguenin
Institute for Advanced Study
School of Mathematics
Einstein Drive
Princeton, NJ 08540
Unfortunately no reservation can be secured unless we receive payment in advance. If your
reservation is cancelled after November 6, we will not be able to refund your payment.
Last updated 06 October 2003
Date & Time
November 14, 2003 | 12:00am
Categories