OpenVPN for Android Installation Guide
This document will guide you through the installation process of OpenVPN for Android. For other opterating systems, visit here.
Remote access requires the use of Multi-Factor Authentication. If you haven't set this up for your IAS account, please see our information page or contact the Computing Helpdesk for DuoSecurity before continuing.
1. Install the OpenVPN app from its page in the Play Store.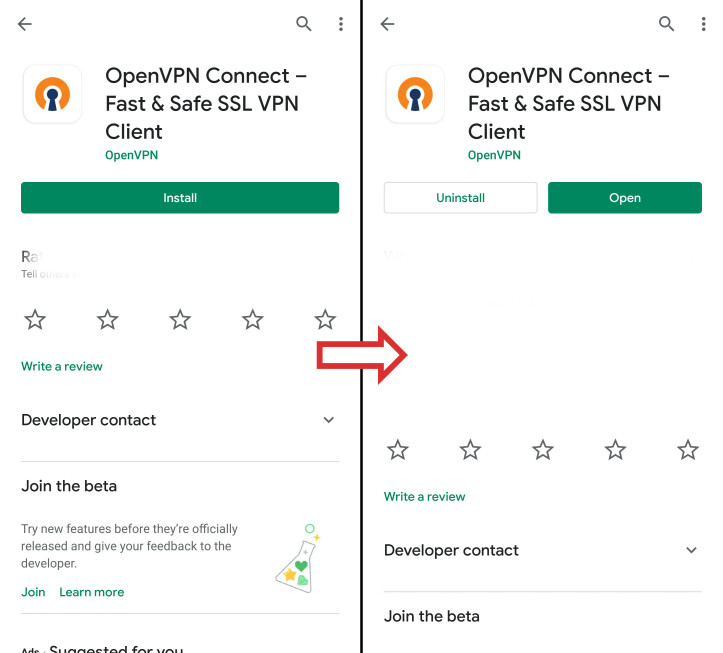 2. Input the url for our VPN: https://openvpn.ias.edu. Then enter your username and your password, and hit Import.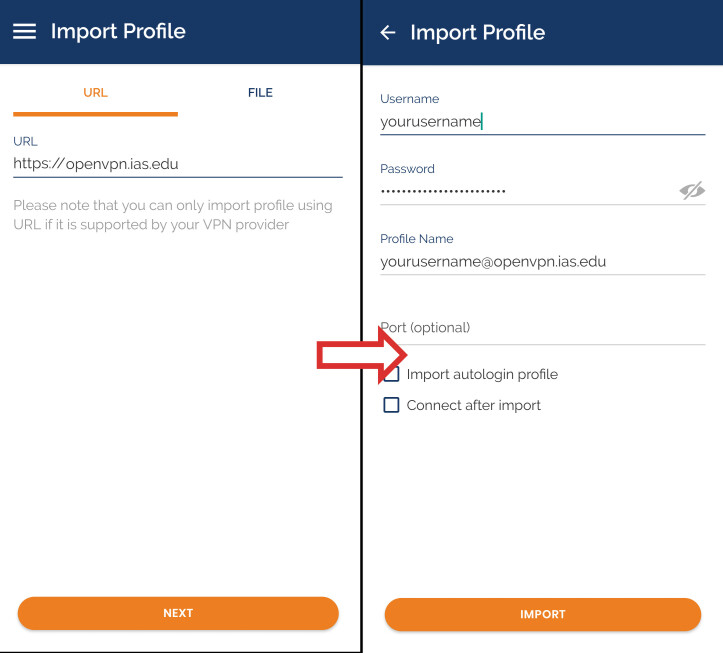 3. You will then be returned to the main screen of the OpenVPN app, listing your new profile. Click the profile, enter your password, and press OK.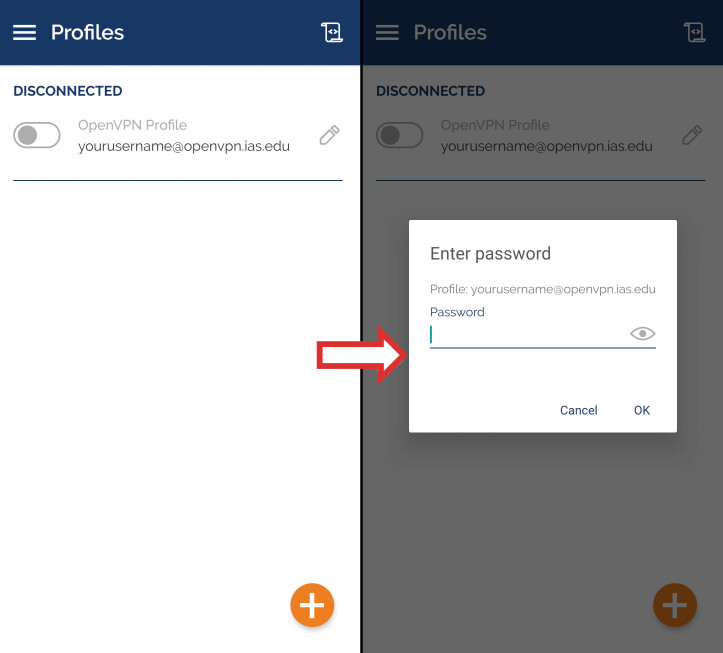 4. This will be followed by a Connection Request that you must approve the first time the VPN connects.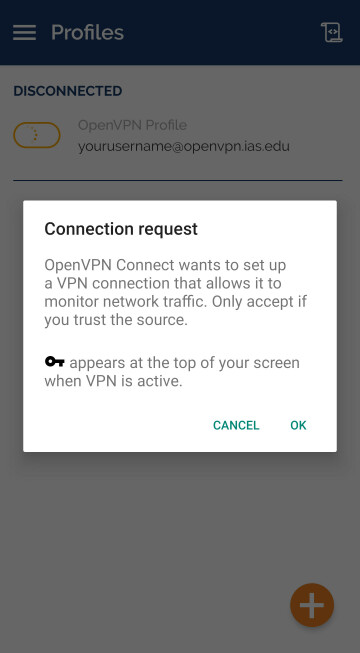 5. And then you're in! Enjoy!