How to change network account password on Mac OSX
1) Click on System Preferences from the Dock or you can access System Preferences by going to the Applications folder in the Macintosh Hard Drive.
2) Double click on Users and Groups.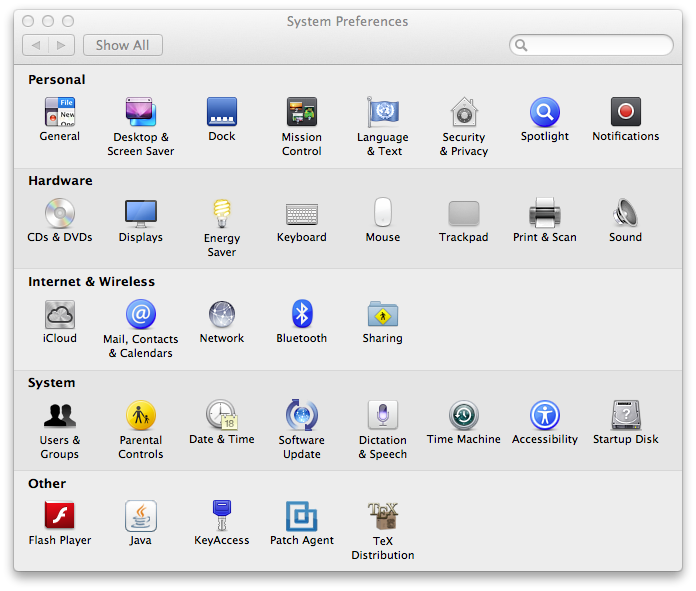 3) Click on your username and select Change Password.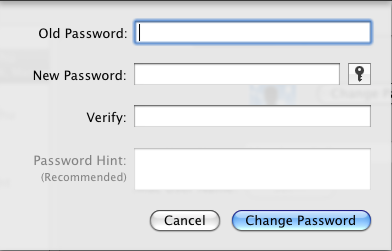 4) Input your old password and insert your new password and verify the password and click on Change password.
Choosing a Password: Please use the following rules and suggestions for maximum effectiveness.
Change your password at least twice a year.
It should have a minimum of 8 alphanumeric and special characters.
It should contain at least three of the four types of characters - uppercase, lowercase, numbers and special characters. Be creative, but also choose a password that you can remember!
It should not include your username, first or last name or your spouse's name. Also, do not use dictionary terms, computer names, house addresses, phone numbers or all numbers.
Some examples would be: Flp#4678 Ney#beir t@d$bPr6 r2ib67$Wq Do not lend your password to other individuals. The potential for abuse is too great if others know your passwor